COPYRIGHT
©
2019
KICHI INC.
ALL RIGHTS RESERVED.
NAGANO
/
TOKYO
Origin of the name of KICHI is "base" in japanese. We are active in Nagano and Tokyo to create interesting things, fresh things and crazy things.
-
A
BO
UT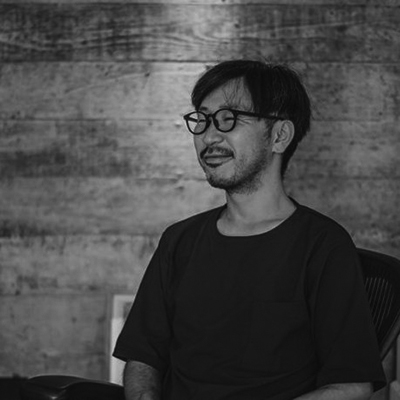 1981年 長野県・旧丸子町生まれ

高校卒業後、美容師見習い・建築業と経験し2006年長野市のプロダクションにてグラフィックデザイナーとして勤務。2008年個人事務所「manz-design」設立。2009年長野市善光寺門前に「KANEMATSU」というシェアオフィスの運営を7人でスタート。長野県内のクライアントを中心に広告制作行う。2014年「株式会社KICHI」を共同設立。長野ADCメンバー
Nobuyuki Ota was born in 1981, in the former town of Maruko, Nagano Prefecture, Japan.

After graduating from high school, he acquired a wide range of skills from working as a hairstylist apprentice, a carpenter, and then working as a graphic designer at an advertisement agency in Nagano City in 2006. In 2008, he got independent and founded "manz-design". The following year, he joined a share office building "KANEMATSU" as one of the seven board members in the Zenkoji Buddhist Temple neighborhood, also known as "Monzen".Currently, his advertising service mainly for local businesses is based in Nagano Prefecture. In 2014, he established "KICHI Inc." as a co-founder. He is also a member of Nagano ADC.
-
COMPANY
PROFILE
長野と東京を中心にWEBデザイン・グラフィックデザイン・サインデザイン、プロモーション戦略、新規事業の企画提案などトータルで活動させていただいております。
Based in both Nagano and Tokyo, we offer a wide range of services from website creation, graphic design, and sign design to proposal such as one in promotion of products and services, and one in event planning.
株式会社きち

ー

長野オフィス/本社
〒380-0831 長野県長野市東町146-3-2F
Tel/Fax026-262-1370


東京ラボ
〒153-0063 東京都目黒区目黒2-11-3-1F


設立/2014年8月1日
資本金/100万円
代表取締役/太田伸幸

業務内容

ー

WEBデザイン・デザイン・アプリケーション開発
企画・グラフィックデザイン
建築サイン計画/店舗デザイン
KICHI_inc.

ー

NAGANO OFFICE/HEAD OFFICE
2F, 146-3, Higashi-cho, Nagano-shi, Nagano, 380 0831
Tel / Fax 026-262-1370


TOKYO LAB
1F, 2-11-3, Meguro, Meguro-ku, Tokyo, 153 0063


Date of Establishment / August 1st, 2014
Capitalization / 1,000,000 yen (as of establishment)
President / Nobuyuki Ota

Our services

ー

WEBSITE DESIGN / GENERAL DESIGN / SOFTWARE DEVELOPMENT
PLANNING / GRAPHIC DESIGN
ARCHITECTURAL SIGNAGE PROPOSAL / STORE DESIGN
長野オフィス
-
〒380-0831長野県長野市東町146-3-2F
Tel/Fax026-262-1370
NAGANO OFFICE
-
146-3-2 F, Higashi-cho, Nagano-shi, Nagano-ken, 380 0831
Tel / Fax 026-262-1370
-
C
ON
TAC
T
ご依頼ご相談等、以下の窓口よりお受けしております。なお、お問い合わせ内容によっては、回答にお時間がかかる場合がございます。あらかじめご了承下さい。
Please find our contact information listed below, and feel free to contact us to see what we can do. It might take a little longer to reply for a specific inquiry. Thank you very much for your kindness and great understanding in advance.